Research and selection of contemporary witnesses
The extensive research took several months and took place simultaneously on several levels. Various press reports with references to the search for contemporary witnesses in North, East and South Tyrol led to a flood of contacts. Among them were many chroniclers who wanted to tell about their lives for the Virtual House in front of a running camera. However, people also contacted us who named friends or relatives who, in their opinion, should definitely be found in such a "Virtual House of History".
We were especially supported – both in our research and during the filming – by the directors and recreational organisers of many old people's homes.
The selection of the contemporary witnesses was made after a personal contact. One of the selection criteria was to record and document as wide a range as possible of life in Tyrol and South Tyrol on the basis of their life paths.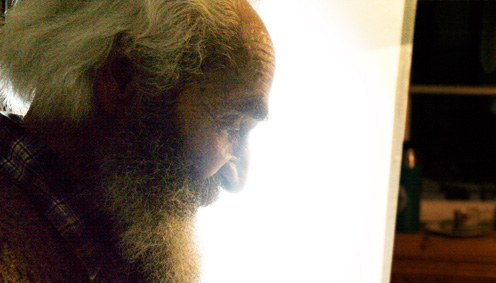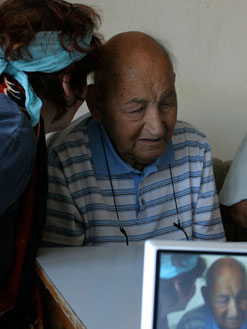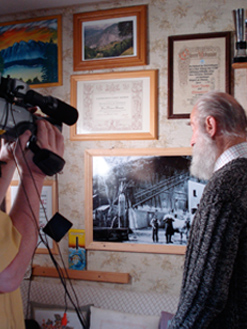 The filming with the selected contemporary witnesses took at least half a day each, the average length of the shots per person was between two and three hours, from which between 10 and 100 minutes were selected for the presentation in the Virtual House.
The location was chosen by the chronicler, the video recordings are the documentation of a conversation and not an interview.
In capturing life-historical memories on film, we focus entirely on the person opposite us: We do not prescribe what is to be told when, we do not force anyone into a catalogue of questions, and we attach great importance to the fact that the witnesses speak in their own dialect.
Transcription, clip selection, subtitling
All the interviews were transcribed and divided into chapters, each of which deals with a specific topic. These video clips, with an average length of 2.5 to 3 minutes, were given titles, keywords, and assigned to the phases of the chronicler's life in terms of both time and space.
As soon as the recordings had been viewed by all persons, the selection of clips began. We took care to do justice to the individual biographies as well as to draw a multi-layered picture of life in Tyrol.
The timeline lists important events in world politics, but above all records data on the history of North, East and South Tyrol. It is supplemented by the personal memories of the chroniclers, who describe individual historical events and occurrences from their own perspective.
A map, a glossary, keywords and a dialect lexicon are planned.