"When an old man dies, a whole library burns down"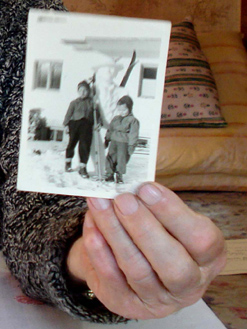 (African proverb)
The first of the Tyrolean chonists who entrusted us with their life stories for the Virtual House in 2008 are no longer.
Anton Rogl
*08. 10. 1921, Kals – died 08. 05. 2009, Kals am Großglockner
Retired cobbler
"Isn't it nice when a clock strikes? There is life in there. And it's the same – everything you attack should be done with love. You should be there with all your heart, even if you don't like doing it. Because everything else is bad, … wrong or brings nothing. It is the same with bees. Or even in the economy. … As a cobbler you sit on an armchair and have a lot of time to think about certain jobs …"
Anton Rogl in conversation with R. Deutschmann, 25.08.2008
Kommerzialrat Heinrich Auer
*01. 07. 1909, Innsbruck – died 14. 02. 2009, Innsbruck
Retired master carpenter
"What do I give you to take with me? To be Catholic, to live in this sense. Catholicism has great contents, even if not everything works out as it should. One has a stop somewhere. A real hold."
Heinrich Auer in conversation with R. Deutschmann, 12.05.2008
em. o. Univ.-Prof. Mag. Dr. Robert J. Muth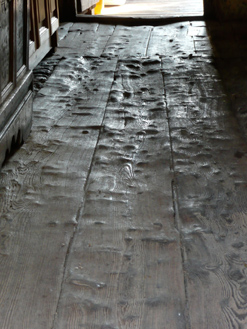 *01. 01. 1916, Innsbruck – died 25. 11. 2008, Innsbruck
From 1958 to 1987 Full Professor of Classical Philology at the University of Innsbruck
"I think about death a lot. I hope that it will come in the way the Holy Scripture presents it to us. I think about it a lot. I only hope for a good hour of death. The essential thing is to have a conscious love for God at the end of life, near death. This is not easy, because God is a very strange being. But one should make an effort.
It's easy for me: Anyone who had such a wonderful life, who was exempted from military service, who was able to take up a profession he didn't even want in the first place, but who then fulfilled the job well, who has many friends – I attribute all this to a guidance from God and I am very grateful to God. I would like to have this hour of thanksgiving and repentance for missteps in the hour of my death.
Dr. Robert J. Muth in conversation with R. Deutschmann, 19.08.2008